emBody
emBody is a custom application built upon recently developed motion capture technologies to provide real-time, sonic feedback to users in effort to heighten body awareness and produce focused mental states.
A racing heart, sweaty palms - is it love or fear of public speaking? In either case, these physical manifestations originated in the mind. Correspondingly, but often less acknowledged, the body can have sway over the brain - recall the emotional experience of being ill. While many modern technologies focus on the mind as the sole source of input and influence, they body is often overlooked for its ability to produce potent emotional states. emBody is an exploration in encouraging this body-mind connection through the use of movement sonification.
A user puts on the motion capture sensors
User position and velocity are tracked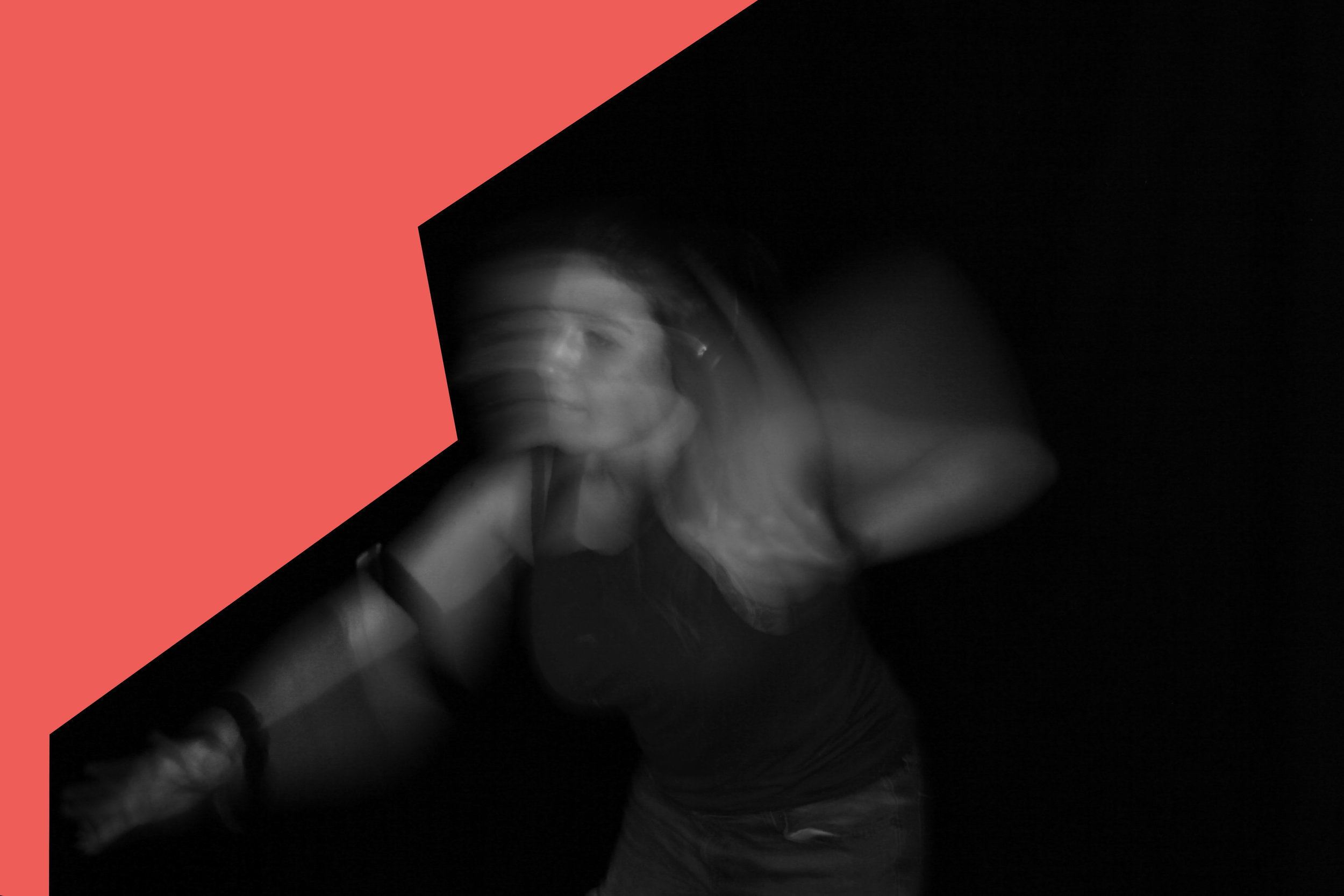 User motions are mapped to modify looping sounds
HOW DOES MOVEMENT AFFECT THE SOUND?
Depending on the mode, certain movements will produce different modulations of various soundscapes. The sound is designed to produce slower, sustained motions.
"The concept of 'deep listening' goes hand in hand with the Buddhist concept of Surrender. In fact, the need to 'understand' can be completely antithetical to learning butoh. Since surrendering our thinking mind is an essential step towards grasping the butoh experience, in order to shift from the conscious mind to the subconscious body, students must initially learn how to let go."
THEORETICAL PROCESS
This project is an attempt to bridge the seemingly unrelated worlds that I have most recently inhabited, neurobiology and aerial acrobatics: the mind and body. While the connection has always been intellectually understood, it wasn't until I had the opportunity to practice forms of movement that required an attention to my body in space that I viscerally acknowledged what a powerful effect this awareness can have on my mental states. As a teacher, I understand first hand how transformational the process can be for many aerial students as they come into a greater understanding of their own bodies and increased proprioception.
This act, the act of hearing, is 20-100x faster than act of seeing and visuals, even in an abstract form, prime us for scrutiny, demanding much of our cognitive power. Sound, on the other hand, can often be sensed without being the focus or without detracting from an action at hand. More importantly, sound has been found to enhance motor learning abilities, both in reaching and surpassing baseline measures of performance. It is also, more personally speaking, a sense which has always emotionally resonated with me the strongest and has inspired my pursual of movement.
I am interested in how technology might intervene and augment our physical awareness since so many forms of modern technology often are completely disembodied, such as virtual reality. Even more striking, emerging technologies that are being employed to design our future world, like artificial intelligence, aspire to mimic human intelligence as defined simply by the mind, ignoring human embodiment and what that may mean in terms of our cognitive experience. With emBody, the focus is on technology that highlights the physical and acknowledges that we are more than just our mind.
TOOLS: Motion capture, MaxMSP, Socket.io, Node.js, Ableton Live, Android Studio
ROLE: Solo project
emBody was my ITP thesis project. You can learn more from my presentation below or the ITP Thesis Archive.